Message from the AVP, EDI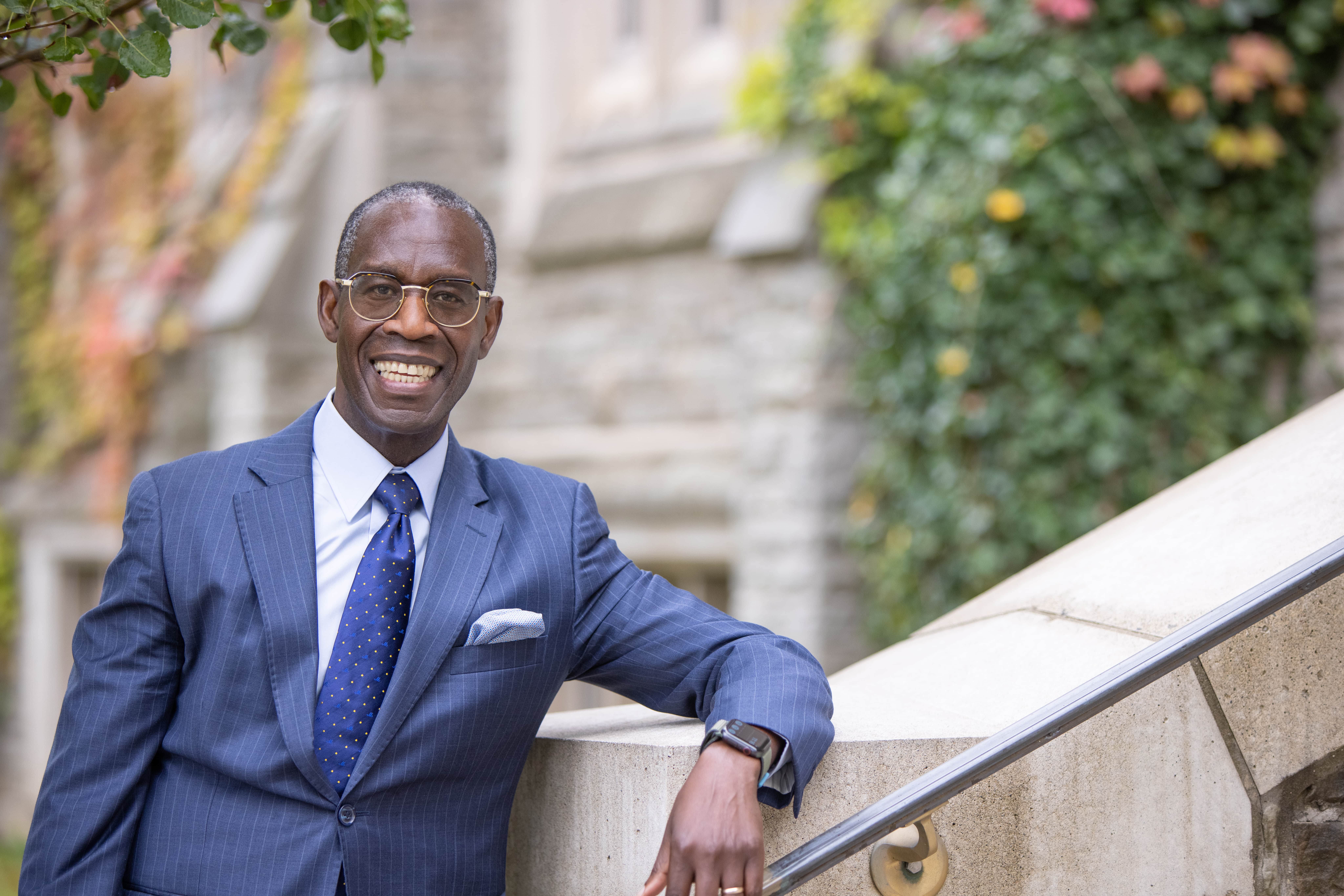 Dr. Opiyo Oloya (left) leaning on a staircase
"There is much good to build on at Western, and I've already found it to be a place where there are many people of goodwill, people with deep knowledge and expertise" 

 
On behalf of Western University, I would like to welcome you to the Office of Equity, Diversity and Inclusion. My role as the Associate-Vice President of Equity, Diversity, and Inclusion is to to create a culture of being open to others. The best way forward, in my lived experience and knowledge, is to listen and see the common meeting place where we will achieve our goals together. It's to respect, and to build relationships.  
This office's creation comes from the recommendations of the final report of the Anti-Racism Working Group (ARWG) struck in 2019 that made a series of recommendations accepted by Western in 2020. This report highlighted several recommendations for: 
Institutional Policy Response & Action 

Policy, Structures & Leadership 

Institutional Communications - 

 

Data Collection, Analysis & Reporting 

 

Hiring & Supports 

 

Curriculum, Education, Training & Programming 

 

Scholarships

 
 
Based on these recommendations, Western and this office is focused on working towards social justice, sustainability and combating structural inequities in society and in university education. 
"
I saw my job, and still see my job, as leading people and uniting community" 
The core values expressed in the Towards Western at 150: Western University Strategic Plan include, but are not limited to, Equity, Diversity, Inclusion, Excellence, Innovation and Citizenship. These are captured within the four broad strategic commitments: 
Create a welcoming and inclusive campus community

 

Increase diversity and equity in Western's workforce and student population

 

Invest to combat racism and all forms of discrimination

 

Engage diverse Western communities

 

A priority of the Office of the Associate Vice President, Equity, Diversity, and Inclusion (EDI) is to create a strategic plan that instructs, directs, formalizes, and implements four broad EDI commitments outlined in Towards Western at 150. Through engaging both the Western community, and beyond, I believe this Office and Western can create a safe, secure and open space a multitude of diverse voices on Western University's campus and become a leader in EDI work in Canada. 
I'm really happy to be joining the Western family and to use my skills and lived experience to bring people together as part of a really strong team working towards the common goal of EDI. 
Best regards and blessings,
OO