Our Team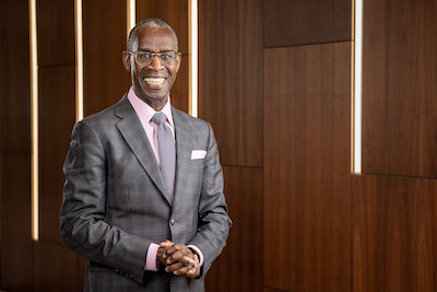 Opiyo Oloya 
Associate Vice-President of Equity, Diversity and Inclusion 
WSSB
Room 2120E
oloya@uwo.ca
Opiyo was born in Pamin-yai village, west of Gulu town in northern Uganda. He first attended post-secondary at St. Peter's College, Tororo, Uganda where he studied History, Literature and Economics.  
He later joined Makerere University in September 1979 to study political science. Heavily involved in reestablishing democracy in Uganda, he was elected president of Makerere University Student Guild in July 1980. On February 24, 1981 students protested on campus against rigged national elections.  A crackdown of students by security forces, sent Opiyo and three colleagues into hiding. The four leaders fled to Kenya. 
He was granted refugee status and arrived in Canada on June 7, 1981. The World University Service of Canada (WUSC) sponsored his undergraduate program at Queen's University. 
In Canada, he obtained a teaching degree at Queen's and Master's degree in education at the University of Ottawa.  He taught briefly at Eight Mile Rock Secondary School in Freeport, Grand Bahama before returning to Canada in December 1988 to work as a teacher with the York Catholic District School Board. 
He was later appointed vice principal in September 1999 and school principal in the spring of 2001. Finally, he was appointed Superintendent of Schools in November 2011 
In September 2004, he enrolled at York University to carry research on child soldiers.  He was awarded a PhD for his groundbreaking work on child warriors in Northern Uganda.  He published Child to Soldier in 2013. Since 2010, he has worked alongside peacekeepers of the African Mission in Somalia (AMISOM) in Somalia. His latest book, Black Hawks Rising, chronicles AMISOM's successful war against terror.  In 2012, York University awarded Dr. Oloya an honorary Doctorate of Law (LLD, honoris causa) for his humanitarian and social justice work in Africa.  In June 2016, he was awarded Uganda Heroes Medal by H.E. President Yoweri Museveni of Uganda.   
He lives with his wife Emily and two young men, Oceng and Ogaba.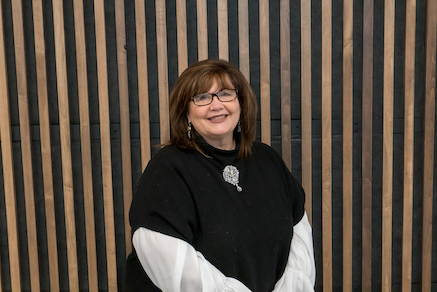 Lesley Oliver
EDI Specialist 
WSSB
Room 2120D
lolive@uwo.ca
In addition to her role at the Office of Equity, Diversity and Inclusion, Lesley is also a part time Faculty member with Fanshawe College and teaches Human Resources, Law & Leadership courses with the Lawrence Kinlin School of Business 
She earned her Undergraduate Bachelor of Commerce degree from Guelph University. In 2020, she had completed her Master's in Education, specializing in International Education through Western University as well as acquiring a Certificate in Learning and Development from Western University. 
Lesley started her journey at Western over 9 years ago as the Manager of Staff & Faculty Relations with the Faculty of Science.  She then joined the Equity & Human Rights Services team as the Diversity & Accessibility Coordinator, planning events, workshops & learning opportunities as well as coordinating the AODA compliance for Western. In 2021, Lesley joined the new Office of Equity, Diversity & Inclusion as an EDI Specialist. 
Her duties as EDI Specialist involve supporting and leading EDI initiatives across campus, acting as a consultant for Wise Practices on EDI & Accessibility related matters and coordinating EDI-focused events through engaging with potential speakers, hosting workshops & training.  
She is a mother of two amazing children and three rescue furbabies.  Lesley has lived in 7 different countries and speaks English and conversational Spanish.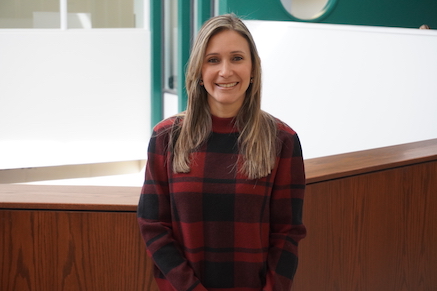 Dr. Ana Boller
Digital Learning Specialist, EDI 
WSSB
Room 2120B
agonza6@uwo.ca
Ana has been part of the Western community for the last 9 years. After completing an Undergraduate Bachelor degree of Education in the field of Teaching English as a Second Language (ESL) at Universidad Pedagógica Experimental Libertador and teaching ESL for 5 years in Caracas, Venezuela, she emigrated to Canada with her family. At Western, she earned a Ph.D. in Hispanic Studies, Literature. In 2018 she joined the Centre for Teaching and Learning as an Educational Developer for ITA Programs, and she has been part of the Western English Language Centre since 2016 teaching academic English to international students. Later, in 2022 she joined the Office of Equity, Diversity, and Inclusion as the Digital Learning Specialist, EDI.  
As the Digital Learning Specialist, EDI, Ana collaborates with subject matter experts as well as internal and external stakeholders to design, create, and facilitate digital and in-person learning experiences to advance EDI in the Western campus and in the London community.  
Ana's passion for EDI began when she arrived in Canada, as she learned more about her identity as a person of colour, and her relationship to this land. Recognizing the work that was needed to champion EDI in the community, she pursued an EDI Certificate from UBC to formally learn more about this field and to achieve her goal to advance Equity, Diversity, and Inclusion using her teaching skills.  
Ana is also the proud mother of Mariana and Kathy, and two puppies named Scarlet and Luna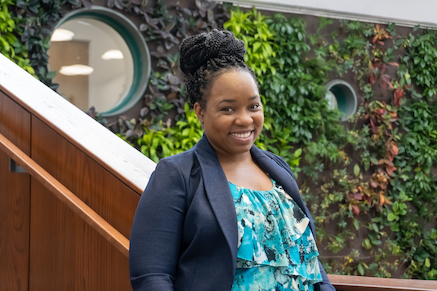 Andreen Jackson-Ellis
Administrative Coordinator
WSSB
Room 2120
ajack25@uwo.ca
Andreen Jackson-Ellis moved from Jamaica in 2018 with her daughter to join her husband, who is completing his Ph.D. studies with the Department of Modern Languages and Literatures at Western.
She holds a Bachelor of Science Degree in Social Work from the University of the West Indies, Mona. Her experience working on the topic of EDI started In Jamaica, where she worked as a social worker in community development. She was responsible for ensuring that underdeveloped communities obtained the necessary resources needed for their growth and development. In London, she has worked as an Employment Specialist at LEADS Employment Services to help individuals with barriers and disabilities find jobs
Her passion has constantly involved breaking the barriers for the underserved, marginalized groups, including within her Black community. She hopes to use her experience and knowledge in social work and administrative skills to help Western build a more equitable, diverse, and inclusive campus.
Andreen is the proud mother of two fantastic children named Arianne and Andrew-Dean.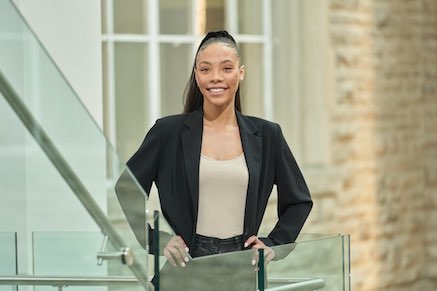 Neisa

Long

Digital Learning Associate

WSSB
Room 2120F
nlong9@uwo.ca

 

 

 

Neisa comes from a biracial family, where she grew up with a Jamaican mother and an Eastern European father. EDID is a crucial embodiment of her everyday life to ensure that both of her identities are upheld.

For the first two years of Neisa's post-secondary education, she attended Carleton University, where she pursued an Honours degree in Criminology, with a specialization in Law and a minor in History. Later, she transferred to the school in her hometown London, Ontario, graduating with a Double Major in Criminology and History from King's college At Western in 2022.

Upon completing her degree, she wanted to pursue a career in EDID, after uncovering disparities in several sects of life for disenfranchised and equity deserving group members. Her degree and own lived experiences have enabled her to gather research regarding racial inequity, its historical background, and the following legacies. Over the past few years, she has dedicated herself to equity work and has strived to eliminate the systemic barriers that have plagued our communities.

She is a first-generation graduate, which is one of her most significant accomplishments, and she has always been very passionate about EDID, but after the completion of her degree and uncovering silenced narratives of equity-deserving communities, her passions were further ignited.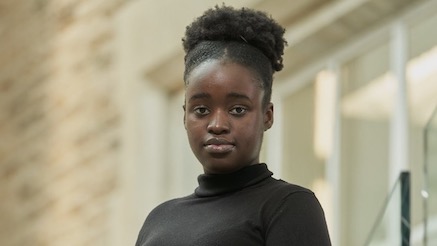 Jessica Ouko
Project Associate
WSSB
Room 2120G
jouko@uwo.ca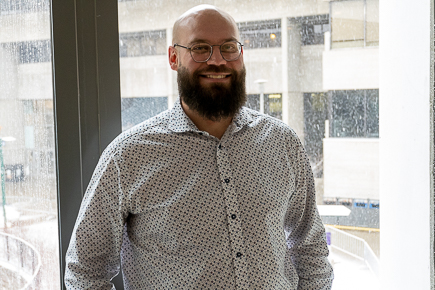 Dr. Michael Godfrey
EDI Data Analyst
WSSB
Room 2120A
mgodfr3@uwo.ca
Michael began his EDI work during his graduate studies at Wilfrid Laurier University. His PhD examined how cultural diversity impacts sport teams and individual athletes' experiences. Following the completion of his PhD in June 2020, Michael began a Postdoctoral Fellowship that focused on advancing EDI within the Faculty of Science at the University of Windsor. His SSHRC-funded program of research examined the academic climate for students who belong to the 2SLGBTQ+ community and the effects of ethnic diversity on the persistence of Black, Indigenous, and People of Colour (BIPOC) students.
His current role as the EDI Data Analyst involves coordinating the collection of campus-wide EDI-related data, and subsequently, analyzing and producing reports on this data to inform institutional EDI initiatives.
Michael's dedication to advancing EDI is driven largely by his experiences in sport, postsecondary education, and as a partner of a Black woman. He strives to use his expertise in EDI and indirect experiences of systemic discrimination and oppression to educate others and promote change.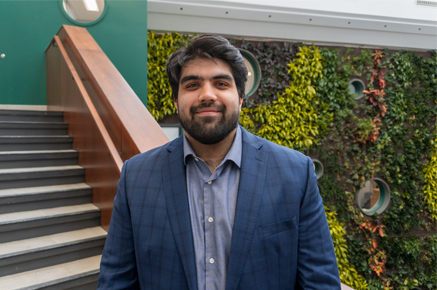 Maharus (Mars) Noorani
Communications Specialist - EDI
WSSB 
Room 2120C
mnooran2@uwo.ca
Maharus, also referred to as Mars, was a refugee to Canada from the United States following the tragic events of 9/11, the September 11th attacks on the World Trade Center in New York City.
In 2013, Mars began his journey at Western University through Huron University College. He holds two undergraduate degrees in three disciplines and earned a Master's in Media Studies from Western University in 2021.  
His experience in EDI work comes from his research interest which examines the impacts digital mediums like film, VR, video games, and social media have on people, specifically from equity-deserving communities.   
Before joining The Office of Diversity, Equity, and Inclusion in November 2021, he has worked at Western Student Experience as their Digital Engagement Coordinator specializing in EDI-focused communications initiatives. Currently, Mars' primary role revolves support the EDI Office Team in effective communications for EDI education, learning, recognition, and celebration.  
Like Lesley, Mars is a proud pet parent to a young sheepadoodle named Benji. Mars is also a proud alumnus of the Western Men's Wrestling Team.